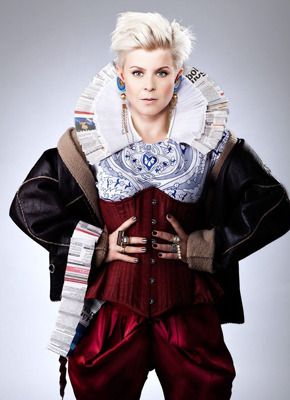 There were tons of exciting gigs in Moscow this year and Robyn's surprise appearance at Martini Carnival was the best way to kiss 2012 goodbye. Not only did she give us a spectacular and energetic performance, but she also took time to give several interviews the day before while fighting the cold. So I managed to have a little talk with one of the most exciting popstars of the modern times for The Village website.
How are you feeling after the flight?
I'm fine. I've been a little sick this week, so I'm trying to get over cold before the show.
It's just got very cold in Moscow. I guess, it's our way to welcome cool guests.
Maybe. But it's cold in Sweden, too!
So you're used to cold?
Yes.
You're one of the first artists to try the EP-way of releasing an album – with 'Body Talk' being released as 3 EPs. Now everyone's doing it – Gaga, Lana del Rey, etc. Will you stick to this formula in the future?
I think it worked well for the people who bought the music. I don't think the record labels I work with understood how to release it, but the fans totally got it. So it's a little bit divided between real people and industry people. I think I'll continue with smaller releases but I don't think I'll ever do 3 albums in one year again. It was a lot of work and it was fun but it was tough. I've kinda used all of the songs I've written for the last 5 years. So when I start recording next year it will be really starting from scratch.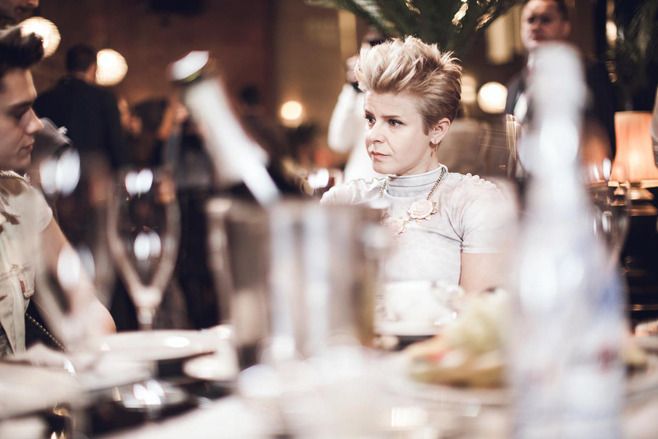 Read the rest of the interview by clicking 'MORE'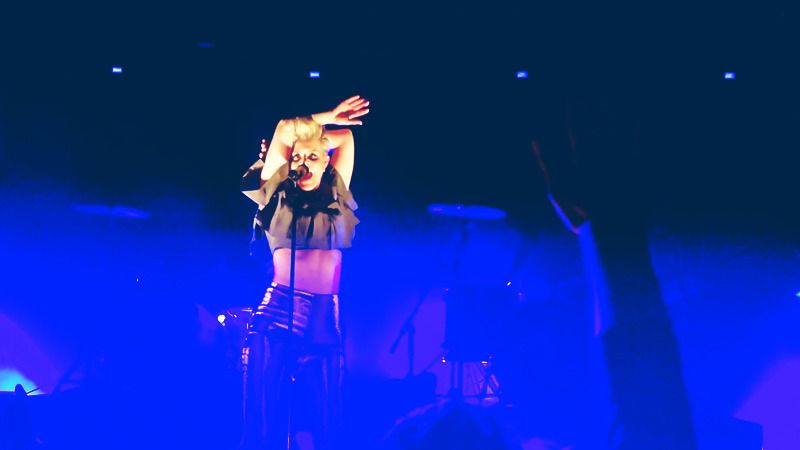 So you didn't start recoding new material yet?
Nothing, no.
Any ideas on the new direction?
Ah… [thinks]. I guess, yeah, I have some ideas, but they can change tomorrow, so there's no use talking about them yet.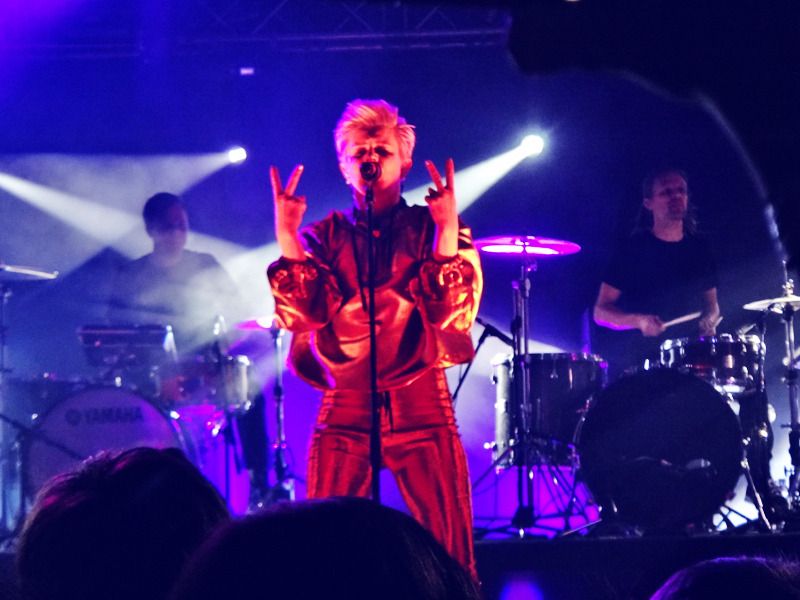 Okay, okay. Would you like to write or produce music for other artists like Sia does these days?
No. I don't feel like that's a goal of mine. But if it happens, and I write a song that someone else records and it does well, that's great. That's happened before. But I don't focus on writing for other people. I feel it's hard enough to write songs for myself.
Do you like when other artists do cover your songs? Like when Girls Aloud covered 'With Every Heartbeat' on their tour?
It's great. I don't think that I particularly go out and look for people covering my songs, but when they do it's always fun.
How do you keep your hair in such perfect form all the time?
You should see it when it's newly washed, it's horrible. But I just keep it short, it's easy to take care of.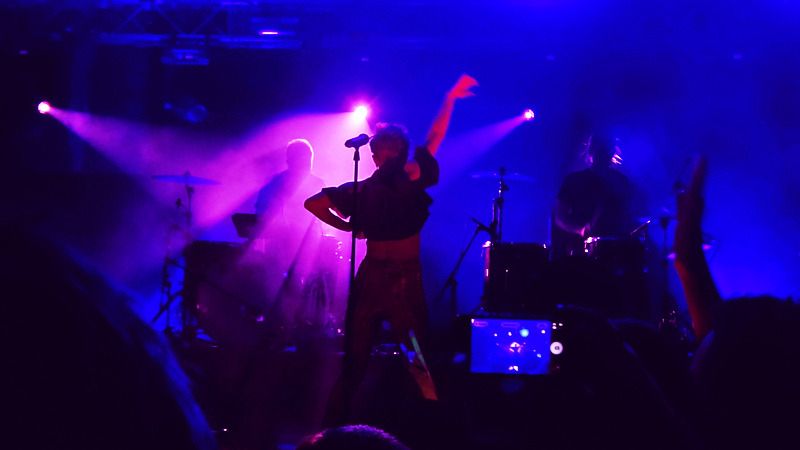 The line from 'Dancing on my own' – 'stilettos on broken bottles' – describes Moscow club scene perfectly. Did you have a chance to go out or do you plan to?
I would love to, but because I am sick, I don't think I will. I have to stay in tonight and get some rest, so I can do the show tomorrow.
Did you ever want to move to the UK or USA?
I live in Sweden. And I stayed there because my family is there, and if I'd go somewhere else I wouldn't see them. So I don't think I'll move my base from Stockholm, but I spend so much time in the US while touring and just for my own time.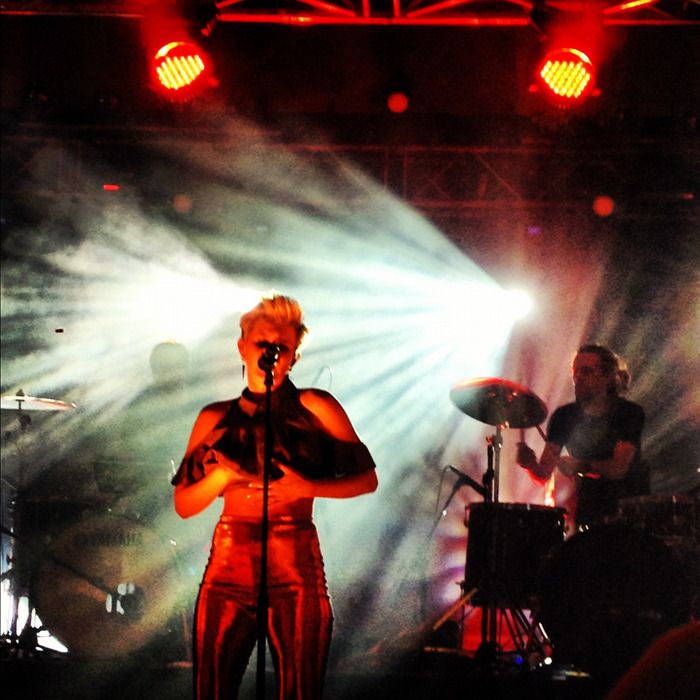 You've been to Moscow 5 years ago to visit your family. Did you get the chance to see a lot?
I saw a few things. We went out to my friend's 'dacha'. I thought the subway was so beautiful. Just walking around the city was amazing. My cousin went to school at that time, so I was at his graduation. I would like to see more, Russia's such a big place.
What's the main difference between Moscow and Stockholm?
Ha, the size! Stockholm's very small.
Would like to incorporate something from Russian culture in your style?
I think it would be beautiful, but I think it would look quite stupid, cause it's not my culture. I don't know why I would do that. I have this one Jeun Paul Gaultier hoody with big pattern on the shoulders that to me looks Russian, but it can be anything. I think that you have to dress in a way that's believable. If I'd start dressing as a Russian person, people would start laughing at me.
Well I still love your bee outfit…
Oh, you like that! Ok, maybe I'll make a new 'Konichiwa Bitches' and will put Russian stuff in there.
Were you ever invited to play at those infamous Russian corporate gigs?
I was. I've never done them though before this one. I think I've declined them cause I was touring too much.
Some of your music is very sweet pop but some is very aggressive and experimental. How do you switch?
I don't really see it as two different things. I think some songs just come out one way, some songs come out another. I think it's very interesting to write a song with a classic pop song structure. And sometimes you make them work, but sometimes those things don't click and they become something else, that's maybe considered more edgy. But to me the goal is always to write a good pop song, it's just sometimes I don't succeed [laughs].
New Year is one of the biggest celebrations in Russia. What are your plans for the holiday?
I'm gonna be in Sweden in my friend's house. He lives right in the middle of Stockholm and we're gonna have food and lots of champagne.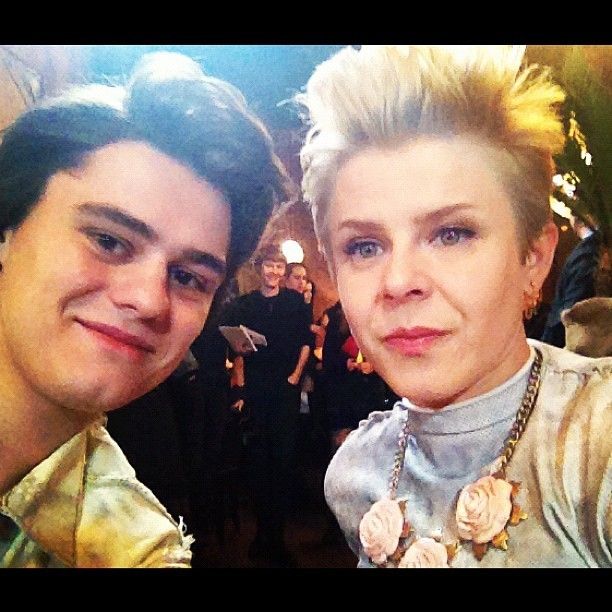 Tags:
concert
,
gig
,
girls aloud
,
live
,
martini
,
moscow
,
pop
,
robyn
,
the village