I realized I never told you about my 24th Birthday celebration. Obviously, it had to have a very classy name – so I settled with 'Whores & Horns'. It also needed a killer poster – that's where my photographer friend Olga Karabchevskaya helped me.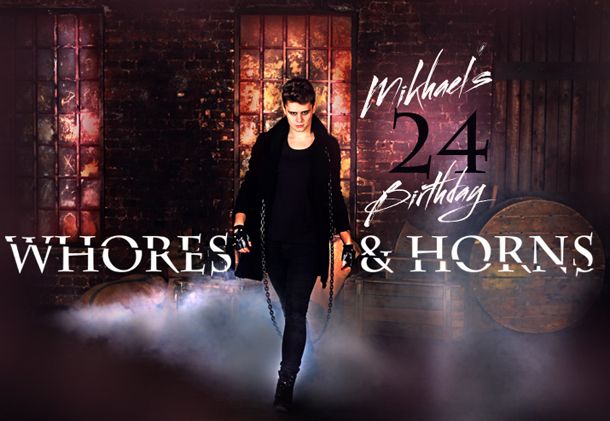 I was celebrating at 'BORODACH' bad and was dressed in a faux-latex catsuit I got in Chicago and some Halloween-store-sale devil goodies.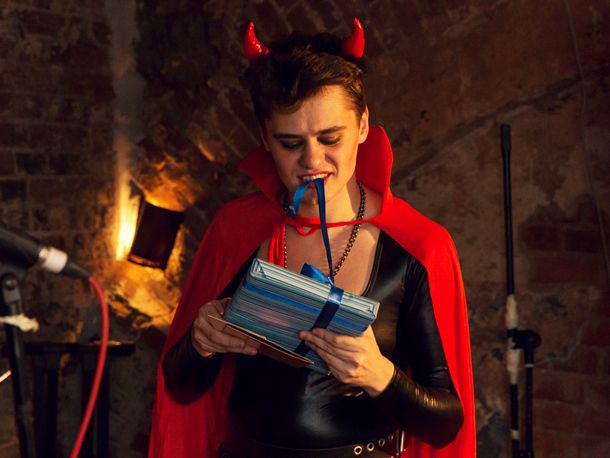 Some people also came in prepared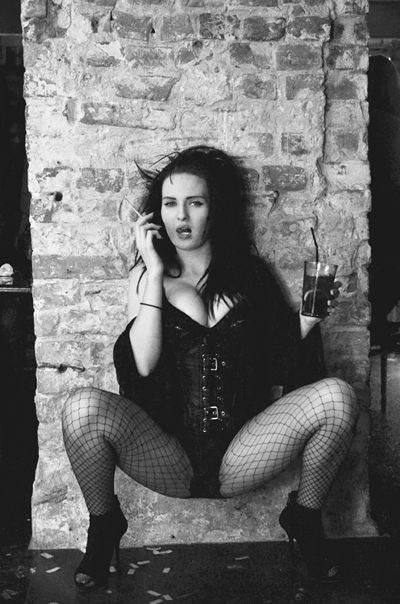 I even performed with my friends from 'Chaos in the living room': we did 'Buttons', 'Just Dance' and 'I kissed a boy' together. Maybe I'll post a video one day. I dare you to finish watching it!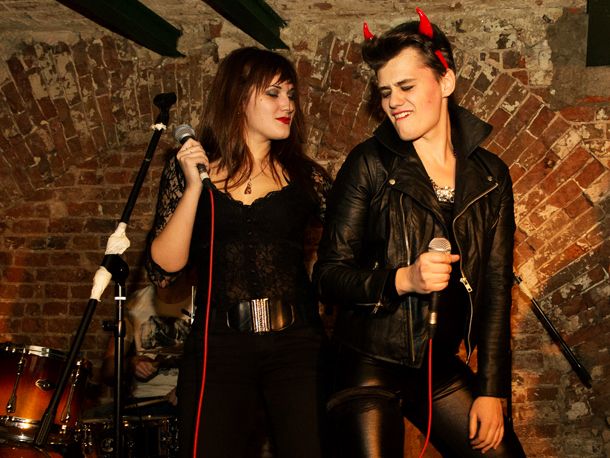 There was a lot of dancing (as it usually it at my parties)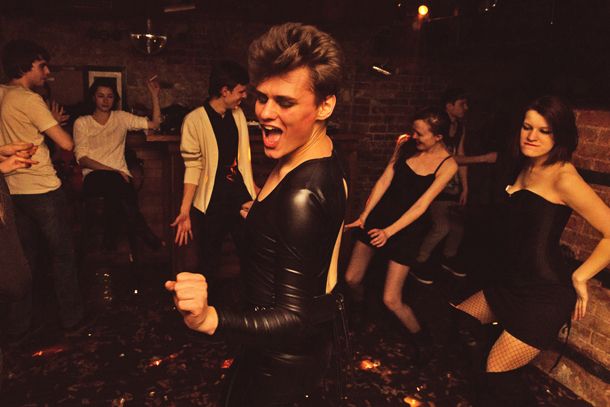 I DJed for most of the night – but couldn't really stop dancing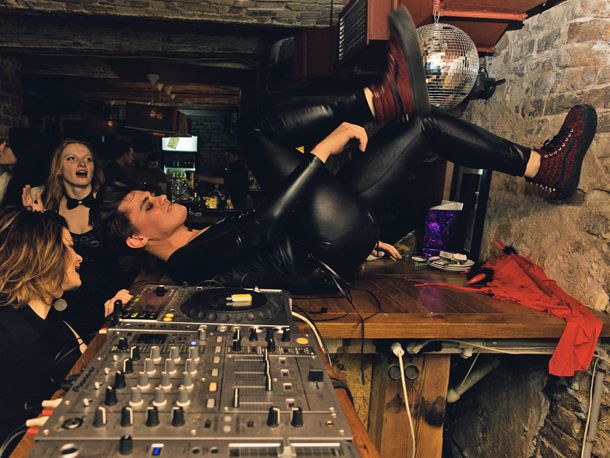 So that was it: another happy night in the Mikey Moscow land. The afterparty was also epic and involved 10 people sleeping in my room. I think I'll keep the pics from that to myself, but here's a group shot from the actual party.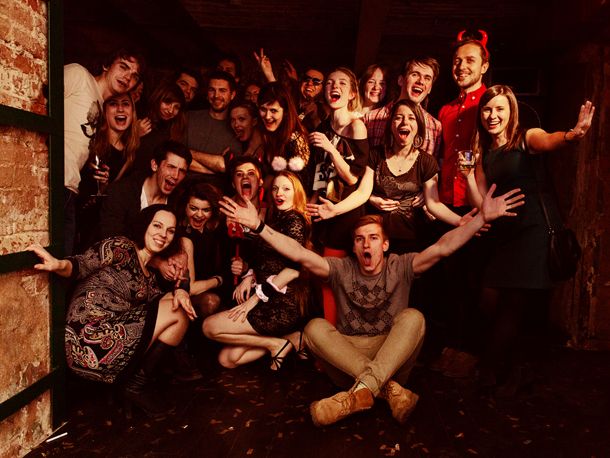 Tags:
birthday
,
mikey moscow's party