If you ever met me for more than one second, you probably know that one of my biggest obsessions in life is 2009′s flop remake/sequel of 'Melrose Place'. While the show pretty basic, it had one huge success – fantastic Katie Cassidy as a bitch-with-a-golden-heart fashionista-publicist named Ella Simms. So obviously I couldn't miss an opportunity to write a piece for Cosmopolitan Russia on Katie's recent success as an actress (she's the female lead on The CW's 'Arrow') and a fashion blogger – she co-owns a website TomboyKC.com
And obviously I was totally happy 'and stuff' when Katie re-tweeted my article. Katie, please talk to The CW – it's about time to resurrect Melrose Place!
Here's the article – in Russian.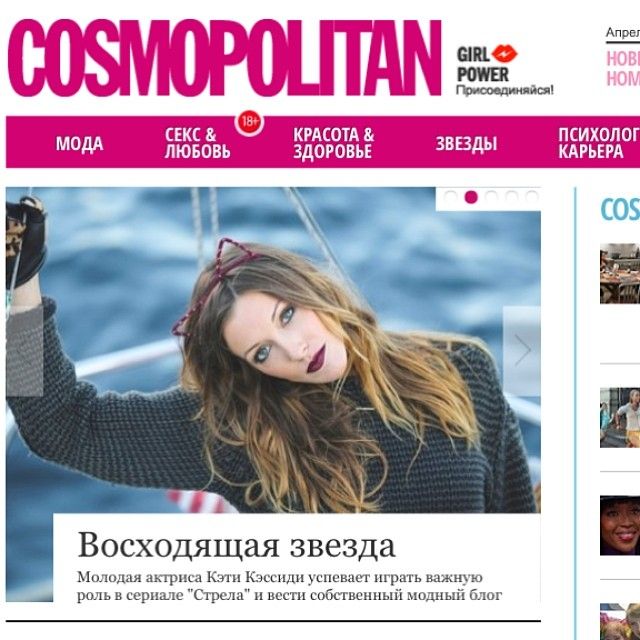 Tags:
arrow
,
blogger
,
cosmopolitan
,
fashion
,
katie cassidy
,
melrose place
,
series
,
the cw
,
tv