It's really funny that Rita Ora's recent Moscow gig opened with the famous Mean Girls quote 'You Can't Sit With Us' splashed all over the screens. Because for the last couple of years I was desperately trying to figure out how Rita managed to reserve a seat among pop's biggest names without having a proper banger or some nuclear charisma. In my book, she's just another sexy chick with a powerful voice and nice style but who most people would mistake for a better-behaved Rihanna lookalike. And the Moscow gig (which was nothing more than a big budget HP commercial) didn't prove me wrong.
While she has the looks of the proper star, a powerful voice and she does know how to pose Beyonce-style, Rita lacks that spark that would turn her into a proper showstopper: she doesn't look like she owns the stage or rules her bombastic entourage (the dancers were amazing by the way!) but more like she was put in the middle of that chaos by accident and has no idea what to do next. During the third song of the set ('Roc the life') she literally sat down on the ladder in the middle of the stage and let the backup singers carry the whole song. I'm sure there was a reasonable explanation behind her laziness (jetlag or a sore throat, maybe) but that certainly didn't help me warm up to Rira more. And when you only sing about 1/3 of your biggest solo hit (the closing number – a great but anyone-could-sing-it 'I Will Never Let You Down') it goes to show how much the 'music thing' means to you.
Rita must really be a Hercules of networking or have some pop genie slave scoring her all her endorsement deals as there is literally no explanation to why that girl is where she is right now. Yes, she's 'hot right now', but can anyone explain to me why? As that show was more bullshit than party. Now can you please release a proper banger, honey, that will showcase your awesome voice and finally help you find your musical identity? No, rejected Rihanna demos will not do this time around.
At least we seemed to be having way more fun than Rita herself: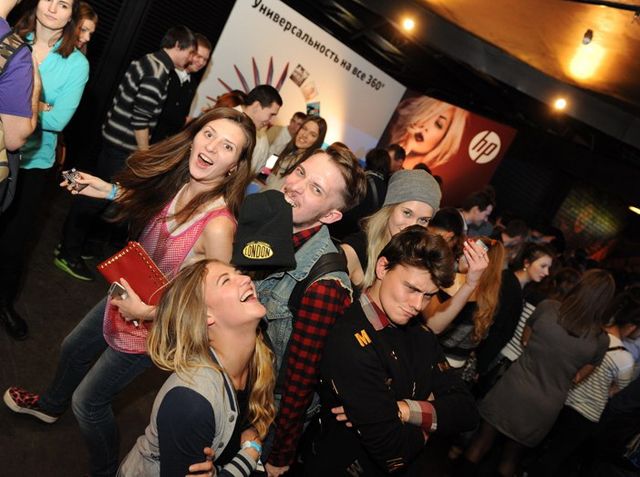 Tags:
concert
,
live
,
pop
,
rihanna
,
rita ora
,
концерт
,
москва