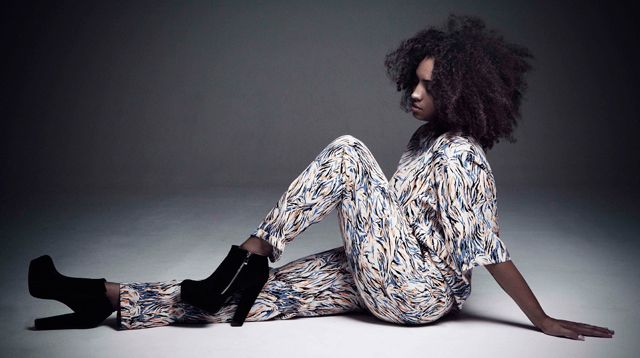 About a year ago Naomi Pilgrim released her debut single – a trip-hop-y 'No Gun' that had pleasantly mellow sound and some remarkable lyrics ('12 hours flight, didn't charge my Pod' and '…at least now I know I should just stick to grass' were among the best ones). Now she's got a new song out – it's called 'It's All Good' (I'd like to think of it as a happy-end sequel to 'No Gun ' – 'cause every melancholic Swedish lady deserves one!) and it's, well, pretty good, too.
Back in April we did an interview for Cosmopolitan Russia and here's the original version of the interview. Russian version is on the Cosmo's website here: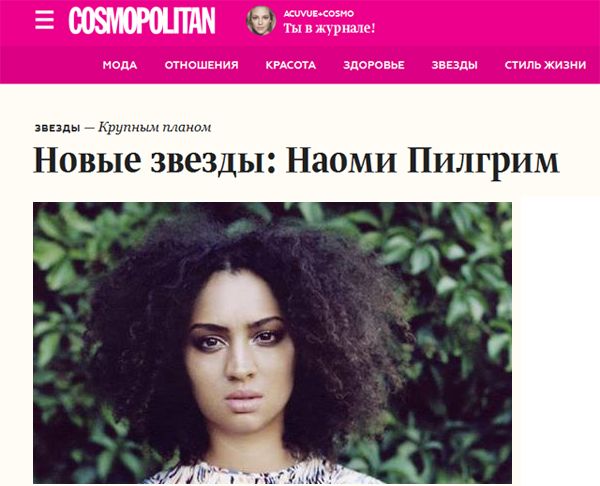 What's your story?
My story contains Sweden and Barbados, a lot of longing for summer and creating while searching my own path. I've been making music for a long time, but it wasn't until last year that I decided to dare to dream bigger and since then I've been busy fulfilling those dreams.
Why do you think so many talented artists come from Sweden and Barbados? Something in the water/air?
I think it's because we live in a society where there is room for growth and where we appreciate the uniqueness in and of things. From that point of view we are able to take it further by pushing the limits.
What things from the 'No Gun' lyrics actually happened to you?
It's not biographically written but some things are still true, but which scenarios I'm gonna leave unsaid haha.
What did you learn from working with Lykke Li?
I learned a lot, she is an excellent teacher. She taught me to ask the hard questions in the process of making/ creating and to always stand up for my vision.
What's the most exciting thing about making music for you?
A lot of things! For example how an emotion and a simple thought can build a new world in a matter of seconds. Music teaches me new things Every day and I love to be absorbed in its wise universe.
You call yourself a 'a whistle-blower for peace'. What does that mean exactly?
I am a firm believer in equality and since I have my freedom and we live in a cold world I think it would be a crime against humanity not to use it. The deadliest war since world war II  is happening right now in The Democratic Republic of Congo. Kids to small to carry a gun are being sent out in The frontlines of war armed with only a whistle. I use their weapon as my voice. Falling Whistles is campaign for peace in Congo, they sell this whistle and the proceeds goes to different life saving projects on the ground in Congo. And by wearing a whistle close to my heart I keep the story of these children alive.
Is there one thing that unites all Naomi's of the world?
The warmth, the loving and the excellence?
What's the game-plan for you this year? When will we hear new music?
I am heading out for The festival season with a new single coming out in the end of may!
What else does the world should know about Naomi Pilgrim?
I love champagne and oysters, swimming and horses.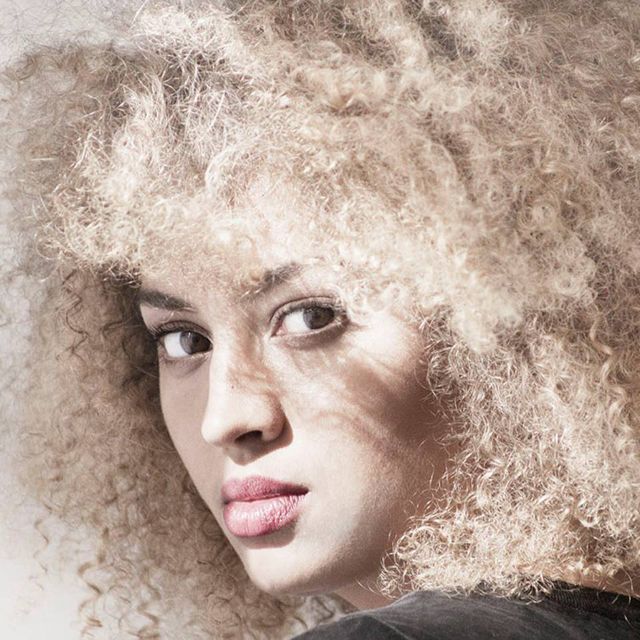 Tags:
cosmopolitan
,
interview
,
naomi pilgrim
,
sweden
,
интервью