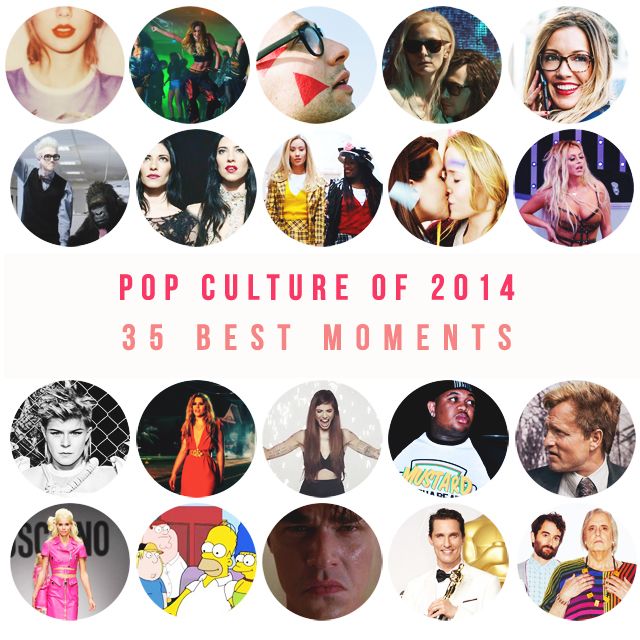 Even though 2014 didn't see the comebacks of Rihanna or Kesha or the revival of Lady Gaga's career, it did have some kickass moments. 35 of them, to be exact. So let's take a look back and remember the best songs, movies, series, music videos, crossovers, catfights, fashion collections, deers and gorillas of 2014. Beware: the following list is highly subjective, but I did try to explain my choices.
THIS SONG: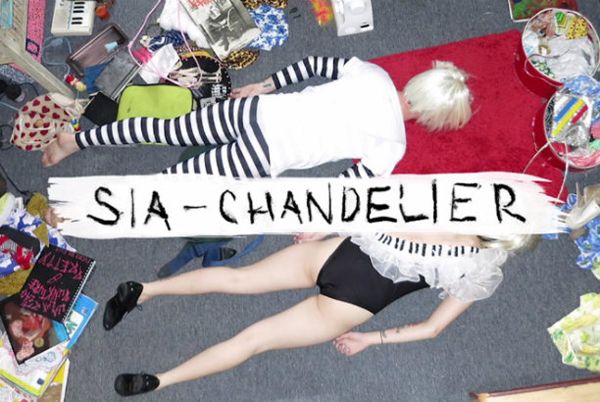 1, 2, 3, SMASH!
THIS TOUR: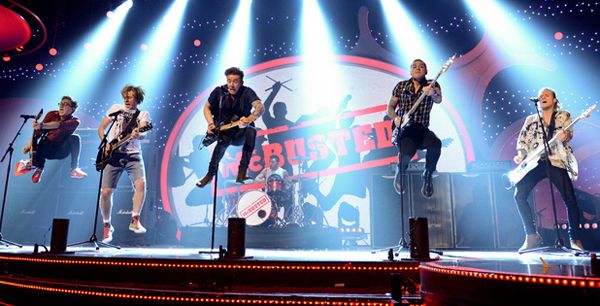 I had to see McBusted (that's McFly + Busted in case you didn't know) twice in London. 'Cause that's what I went to school for (or more accurately: what I was listening on my way to the school back in 2004).
THIS CONFRONTATION: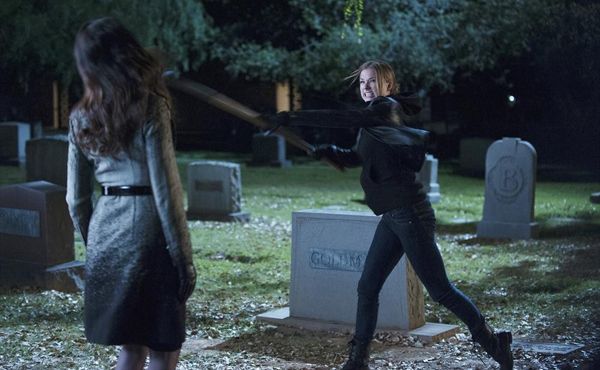 Emily VS Victoria in Revenge's Season 3 finale. Polite bitching and perfectly-crafted backstabbing is all very nice, but nothing can top the old-fashioned shovel-in-the-face action. That Grayson bitch had it coming!
THIS FAMILY: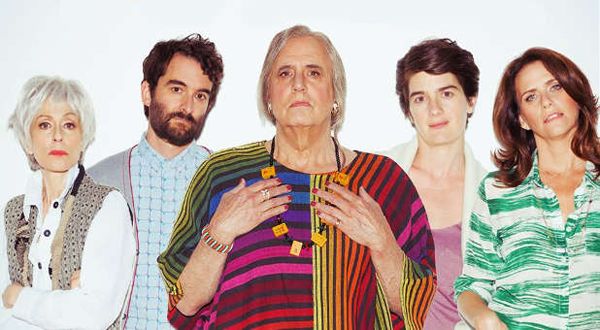 Unlike its perfectly imperfect characters, 'Transparent' was simply a perfect series.
THIS 2 (ON):
There's a lot of nice things that can be said about Tinashe. And a lot of good things that can be shown. Feels like Vegas, don't it?
THESE DETECTIVES: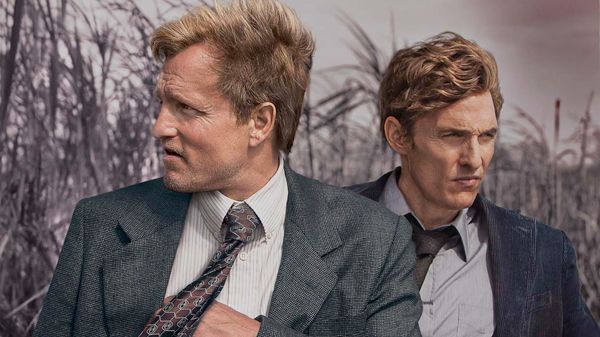 'True Detective' was easily 2014′s finest TV hour (well, actually 8 hours, but who's counting?).
THIS FASHION BLOG: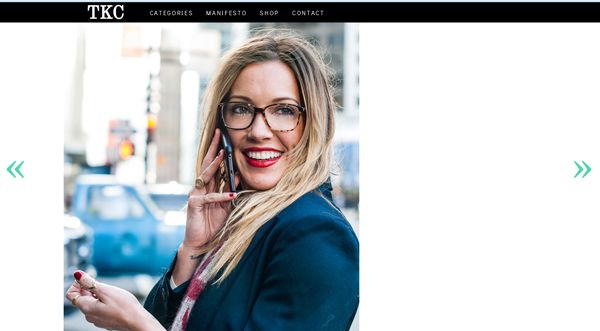 Katie Cassidy was a perfect fit for the role of the fashionista publicist on the Melrose Place remake. She turned out to be an even better fit for the world of fashion blogging, launching her own TomboyKC.com blog with the help of a friend Lynsey Eaton. Come for the looks, stay for the writing – that site is a riot!
THIS GREATEST HITS COMPILATION: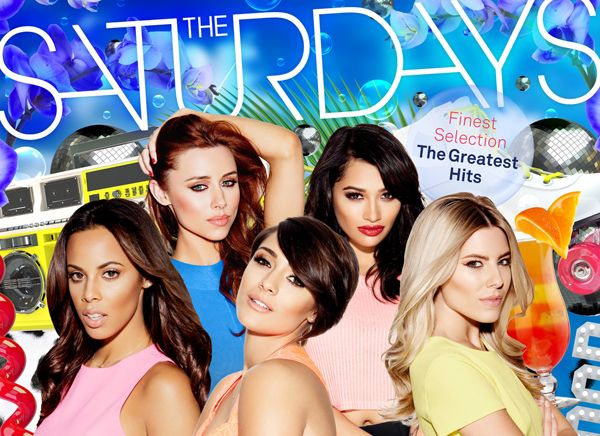 Up. Ego. Notorious. All Fired Up. It takes a whole Saturday and then some to listen to all the greatest hits of The Saturdays.
THIS CHORUS: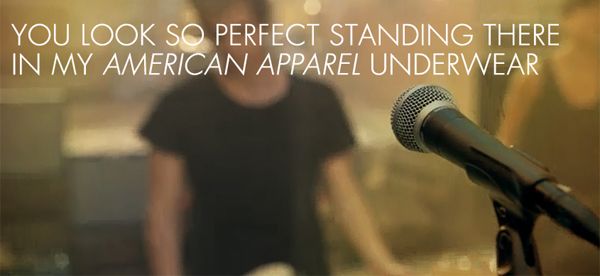 You either love it or hate it and I loved every beat of that 5 Seconds of Summer single. 'Cause that's pure teenage poetry right here.
THIS CROSSOVER: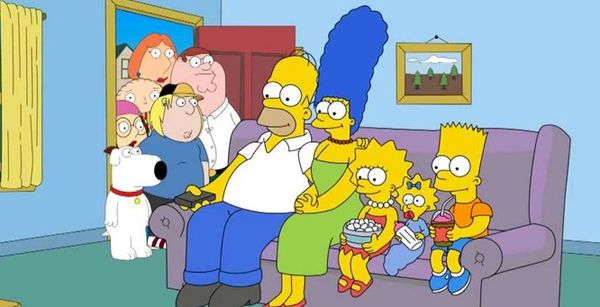 Simpsons VS Family Guy VS some let's-not-spoil-it-guests. A crossover episode done so well it turned me yellow from happiness!
THIS COMEBACK:
The Veronicas released their third album – 7 years after 'Hook Me Up'. The wait almost ruined me and now that you're both here, ladies, we're not letting you go anywhere.
THIS CELLIST: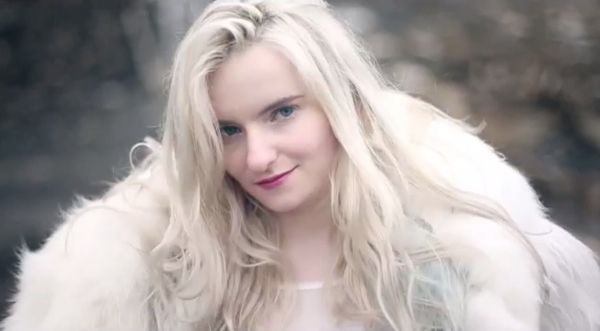 Grace Chatto of Clean Bandit. Well, the rest of the band is quite nice, too. As well as their gorgeous 'New Eyes' debut album. Classic music meets electro was a bold and eventually successful idea.
THIS 90s THROWBACK: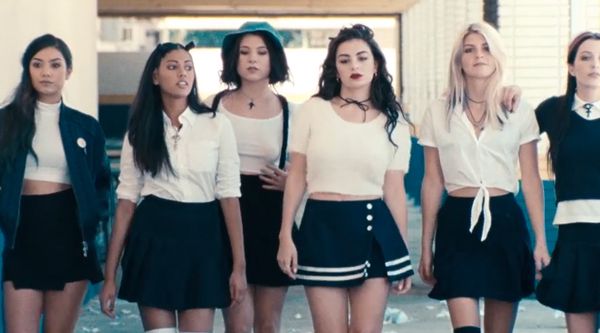 This year Charli XCX discovered 90s high school movies during one of her tumblr trips and that resulted in the Jawbreaker-inspired 'Break The Rules' video. And just like that she became everyone's favorite popstar. Approved by miss Rose McGowan herself.
THIS COUPLE: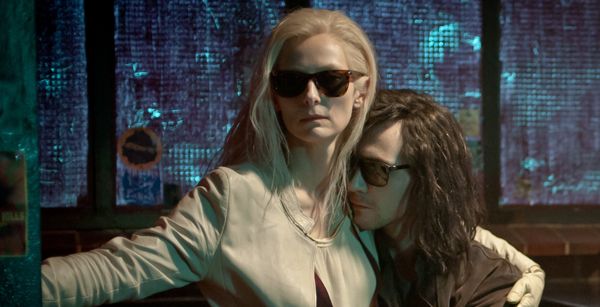 Eve and Adam of 'Only Lovers Left Alive'. Finally, vampires who do not suck (even if that joke totally does).
THIS SINGING COMPETITION PERFORMANCE: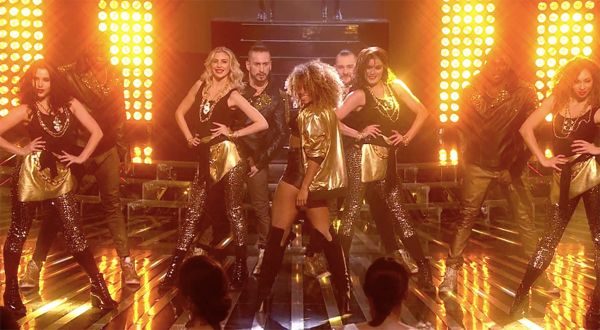 Fleur East's version of 'Uptown Funk' turned her into a proper popstar during one of her final performances on The X Factor UK. She did not win, but who cares, anyway?
THIS DEBUT MUSIC VIDEO:
Talking about The X Factor UK: they made a lot of dumb decisions in the past, didn't they? Like letting go these goddess. Thankfully, Ella Henderson landed on her feet and literally walked into 2014 in a red dress surrounded by the fog and police cars in her hypnotic 'Ghost' video. Take some notes, Fleur.
THESE WITCHES: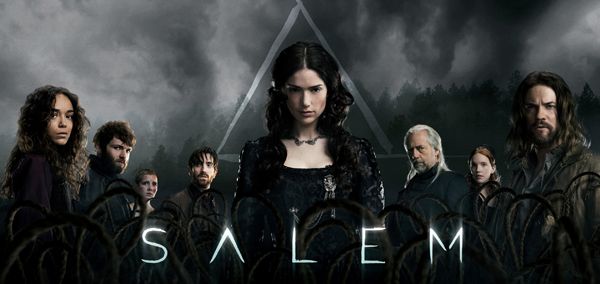 Sorry, 'Coven'. It was all about 'Salem' for me this year. Especially during its boombastic season finale.
THIS COLLABORATION: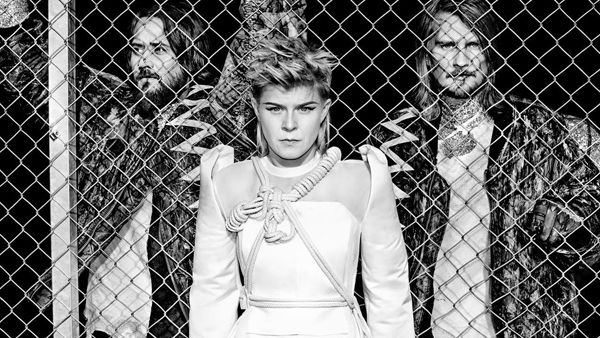 Sometimes the most predictable collaboration is the most joyful one, too. Even though these three simply cannot be bothered to crack a smile.
THESE HOMAGE: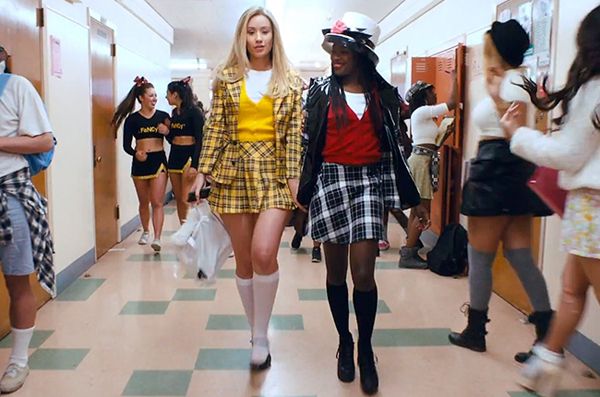 Let's just hope teens these days aren't clueless about the 90s classic that was re-imagined by Iggy 'I-G-G-Y' Azalea in her 'Fancy' video.
THESE OSCAR: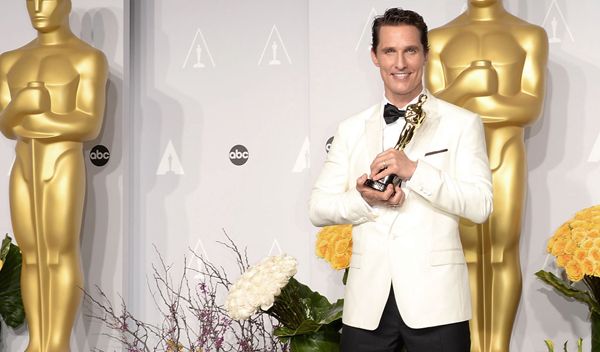 You can't survive a romcom hell and then don't get an Oscar, right? Kudos to Matthew McConaughey for staying consistently brilliant all year long.
THESE QUEEN BEE: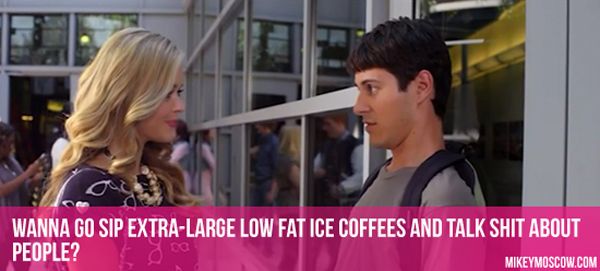 Darren Stein's candy-colored 'GBF' comedy had more than its fair share of queens in it, but Sasha Pieterse's Fawcett was the IT girl of the bunch. She totes lived to rule and totes ruled like a true ice coffee-loving queen.
THIS COMMERCIAL:
It may come off as weird that Cheryl didn't use her own song in that Jonas Akerlund-directed L'Oreal commercial, but she did settle with a perfect choice – Stockholm Syndrome's underrated #banger 'Pretty Girl'. Don't know about you, but it surely made me want to go try that Feria stuff (relax: I didn't).
THIS SIDE PROJECT: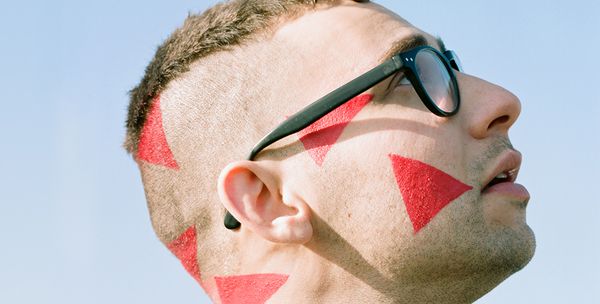 Jack Antonoff obviously possesses some sort of superpowers, as he managed to keep up with all the fun of being in the fun., stayed Lena Dunham's object of desire, wrote spectacular tunes for other artists and released one of the best indie pop records of 2014 under the name Bleachers.
THIS CATFIGHT: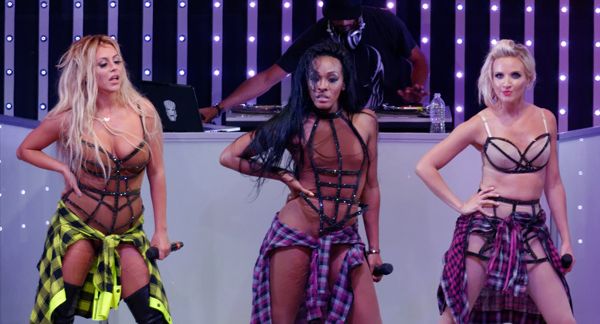 I saw Danity Kane's first show in LA after their comeback and it was fierce as hell. So fierce that the band split moments before releasing a long-awaited third album after Queen Dawn punched Queen Aubrey in the head in the studio. When exactly are we getting a new reality show about them? I'm ready!
THIS PSYCHO: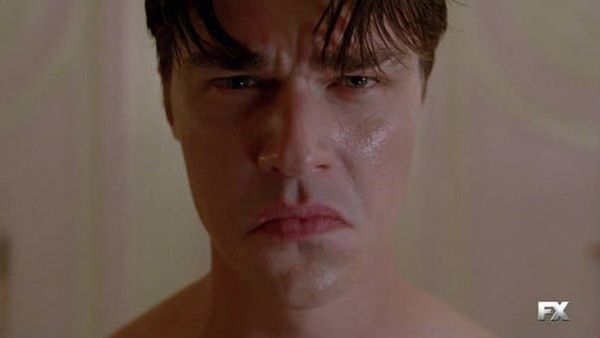 The current season of 'American Horror Story' is a drag but it does have its moments. And all of them involve Finn Wittrock's brilliant portrayal of the season's most fascinating psychopath, Dandy.
THIS CHOREOGRAPHY: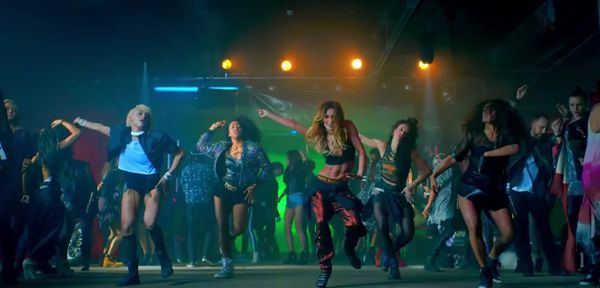 No wonder Cheryl had to get rid of the chorus in 'Crazy Stupid Love' and replace it with some sexy horns – she was too busy slaying the dancefloor.
THIS TEEN SHOW: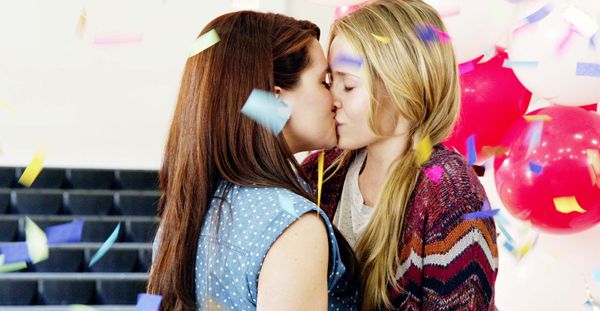 No fakes here: MTV's 'Faking It' was real fun.
THIS ALBUM: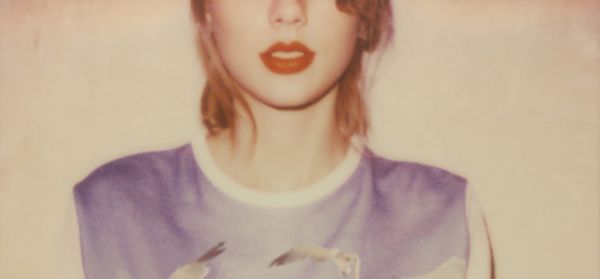 Apparently it takes a country star to record a pop album of the year and Taylor Swift nailed it with '1989′. Who's next? Carrie? Miranda?
THIS SOCIAL MEDIA POST:
Let's all hope Britney will continue using social media 'til the world ends.
THIS POWER BALLAD: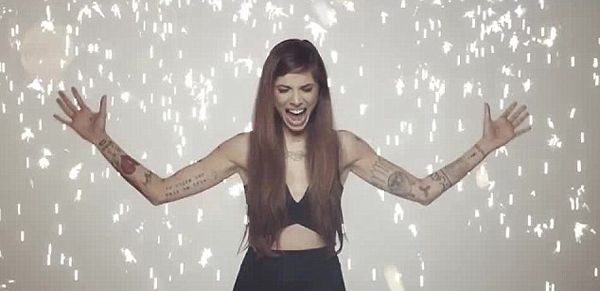 Is Christina Perri the Bonnie Tyler of the 00s? If she'll continue delivering ballads as grand as 'Human', we will finally stop holding out for a hero.
THIS 'GLEE' EPISODE: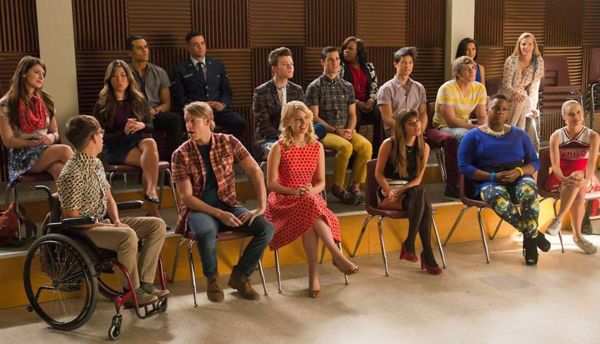 5×13 episode of Glee called 'New Directions' would serve as a perfect series finale for the whole show (but unfortunately, 'Glee' forgot the 'less is more' rule long time ago). Thank God it did resurrect some of its initial brilliance for this heart-warming show-stopping episode about the disbanding of the Glee club.
THIS PRODUCER: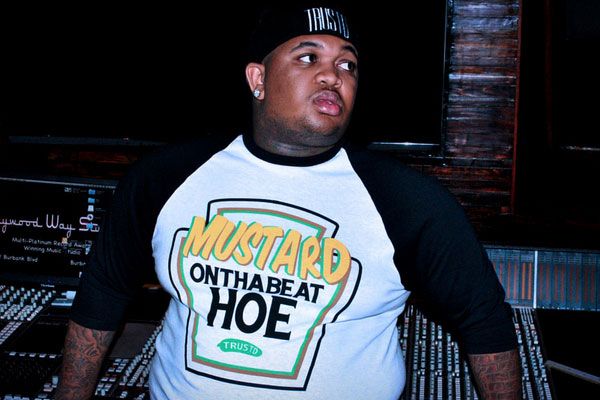 DJ Mustard made charts a much better (and sexier) place in 2014: his sharp-as-nails laid-back snap-friendly swag-mode-fully-on production complimented a lot of his collaborators – from Kid Ink to Fergie.
THIS FASHION MOMENT: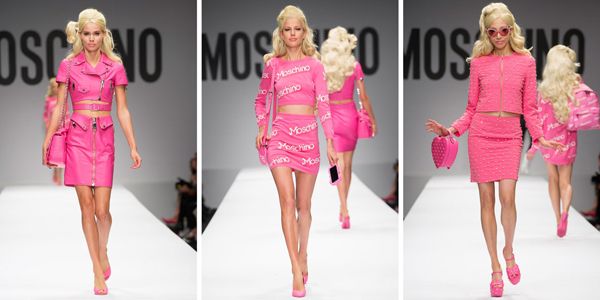 That's what happens when the IT boy of the fashion world Jeremy Scott teams up with the IT girl of the toy world, Barbie herself.
THIS DEER: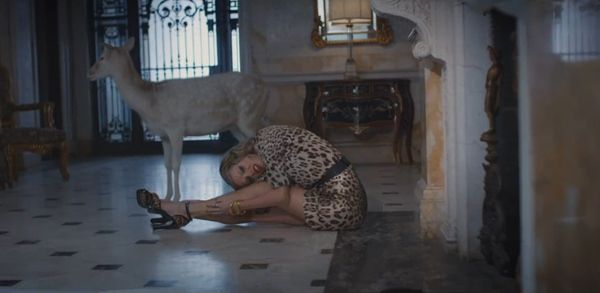 That creature obviously has nerves of steel, if he can act so nonchalant while our pop princess is having a nervous breakdown of the century right next to him!
THIS GORILLA:

A rather opinionated fella from the McBusted 'Get Over It' video.
It's been a good year. Let's hope the next one's gonna be just as good (or a bit better). Have a good celebration on the NYE! Don't take too many shots… of yourself (selfies are so 2014)! But do take a lot of vodka shots.
Tags:
2014
,
danity kane
,
fashion
,
katie cassidy
,
pop
,
pop culture
,
robyn
,
series
,
taylor swift
,
tv
,
поп-культура
,
сериалы