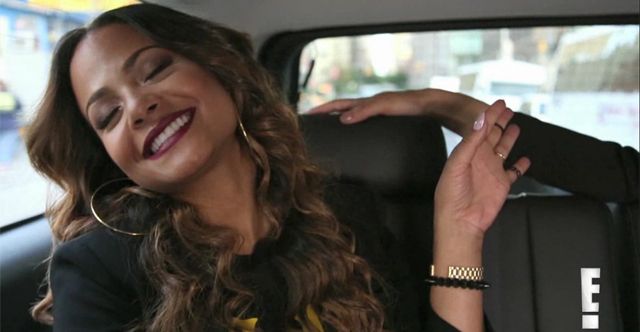 I was never a fan of reality shows, but being a loyal Christina Milian fan since her 2002 debut made pretty much obligated to check out the premiere of her new E! reality show 'Christina Milian Turned Up', that follows Christina, her mom and two sisters as they, well, do anything to distract us from the fact that it's been 9 years since Christina's last album. And even though I'd prefer a EP of brand new music instead of that reality show, I can honestly say the first episode turned out to be a gloriously campy entertainment (plus Christina is obviously using the show as the platform to re-launch her singing career, which is nothing but good news). Here are my top 10 moments of the premiere:
1. Christina plays two of her new songs to her mother, who is also her manager. The songs are DJ Mustard-esque swearing-galore banger 'Turn Up' and a Ciara-esque midtempo 'Rebel' (that one gets a single treatment soon). You can listen to them here.
2. Christina giving a disapproving look to her sister Liz's decision to stop wearing pants as she's converting to the Orthodox Judaism (now that's a twist!).
3. Christina almost-kinda-not-revealing that she's dating Lil' Wayne by blurring her iPhone case.
4. Christina going to my favorite NYC store – the Patricia Field's store.
5. Christina going to a drag show in New York and eventually joining the queens to sing 'Dip It Low' because 'she's feeling free and turned up these days'.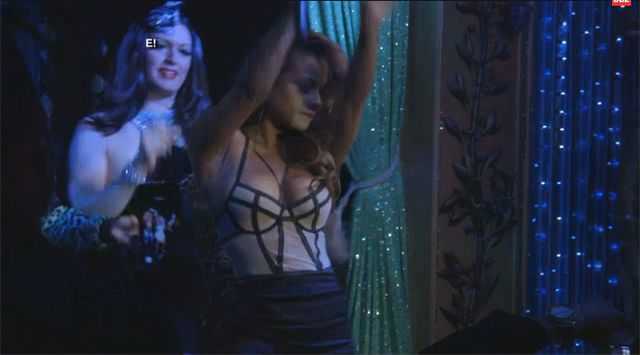 6. Christina singing her own song 'Dip It Low' acapella during one of her 'reality show interview' moments. How iconic! Can we please get a 'AM to PM' acapella next time?
7. Christina's mom telling her "Tina, you look like Big Bird right now with those" when Christina's showing her the stuff she bought at the Field's store.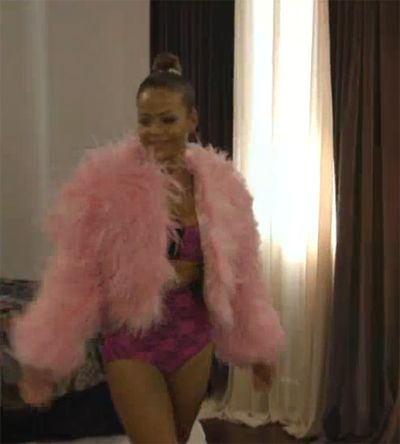 8. Liz's 'koshering the kitchen'. I wonder if doing a reality show a kosher thing to do? Can somebody please ask a rabbi when you get a chance?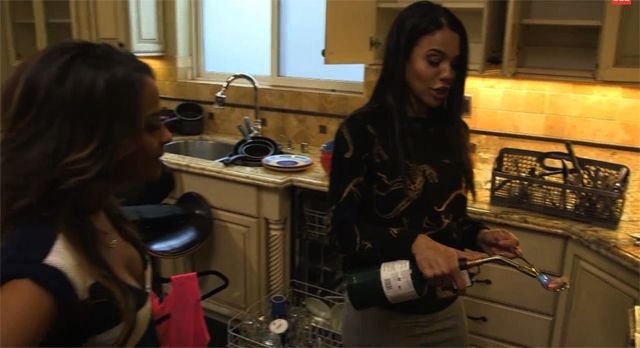 9. Christina revealing that her opinionated family did not attend her wedding with The-Dream.
10. Christina getting her nipple pierced on her mom's Birthday because why not?

In case you need a more specific recap, you can get over to the E! website.
Tags:
christina milian
,
e!
,
lil wayne
,
pop
,
reality show
,
rnb
,
the-dream