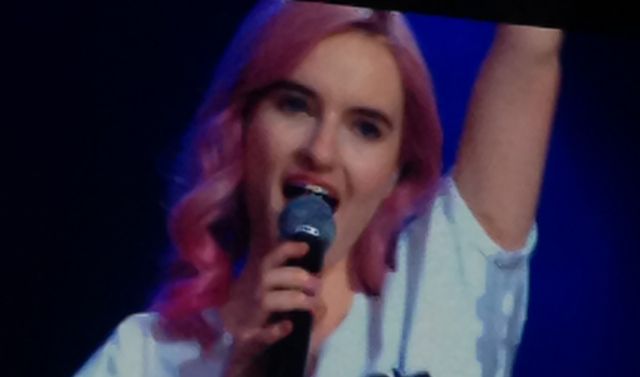 Last night Clean Bandit performed in Moscow at Love Radio's Big Love Show. The show's a big celebration of mostly Russian pop music, so the recent Grammy award winners did stood out quite a bit. Especially when Grace Chatto in perfect Russian addressed the band's support to all kinds of love in her unexpected impromptu speech. As if I wasn't a huge fan of this adorable violoncellist before!
Here's my recording of the speech:
She basically said: "Today is the day of all the lovers. For us, it means gays, lesbians and everyone else. We love you all".
Obviously I had to find out how come Grace's Russian is so spot on and here's what I learned through the wonders of the Instagram: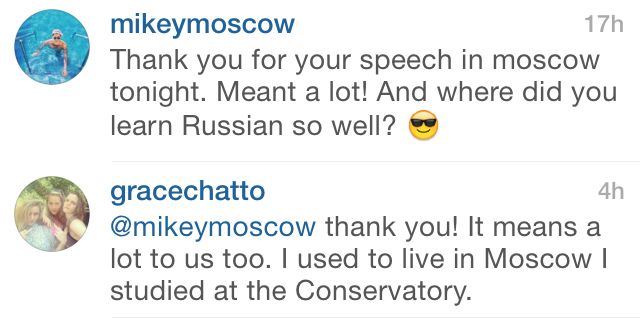 She and Neil also made these cool statement-heavy t-shirts for their Moscow show. Talk about dedication!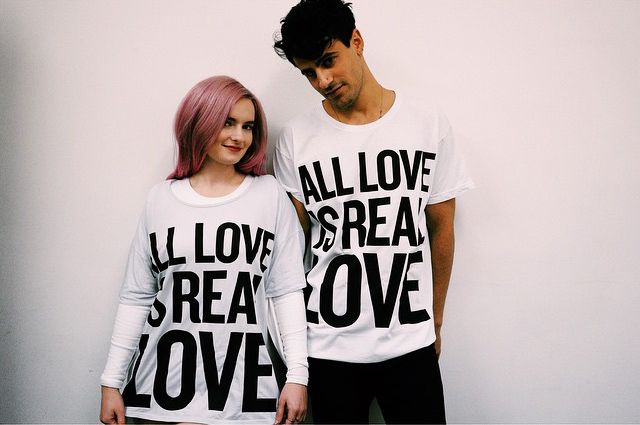 All I can say it: 'Hey, Grace, guess what? Cool!'.
Tags:
clean bandit
,
grace chatto