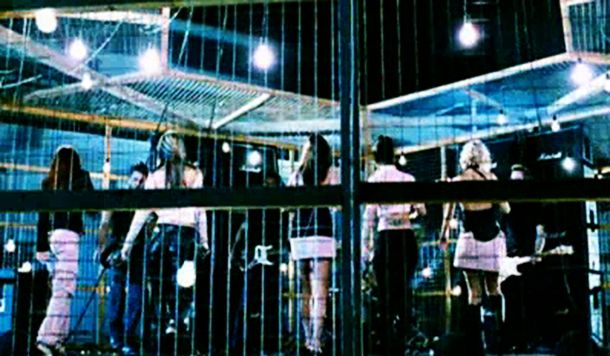 There are many reasons why Girls Aloud's split is horrible news. There are also tons of reasons behind the decision and, let's face it, it lasted way longer than any of us ever dreamt (and also recently gave us at least two pop diamonds  – 'Something New' and 'On the Metro'). But right now I don't want to talk about how they literally changed the face of modern pop music or how incredibly well girls' personalities blended with Xenomania's state-of-art ideas. We will hopefully get our dose of behind-the-scene gossips in the papers soon enough, too.
And even if the band's chemistry ended up not being completely untouchable, right now I want to remember how Girls Aloud shaped my own story. Thinking about it for the last couple of days I remembered a lot and (without any surprise, really) realized how much they affected my life. And I wouldn't want anybody else in their place, as, well, they weren't just the leaders of the pack. They WERE the pack and a truly remarkable one.
So these are the key moments I remembered:
Hearing 'Sound of the Underground' on the broadcast of UK chart show on Moscow's 'Monte Carlo radio station in December 2002 and immediately falling in love with it. A bit later recording the music video and playing it so loud, my brother would order me to turn it off.
Spending a whole week in February 2003 re-creating a cell's wall from 'Sound of the Underground' video from magazines and newspapers for a very special performance in my room during my 13th Birthday. That's been so far my first and last attempt at production design.
Then performing 'Sound of the Underground' at some concert in my summer camp (without really knowing the lyrics or having any vocal talents). If anyone magically finds a recording of that 'show' – please put it on YouTube: that's truly a camp's gold!
Starting my own music website the same summer (horror-music.narod.ru and it's still on – although I gave up updating in around 2009, when my career took over) with a big section dedicated to Girls Aloud. I consider this my first journalistic experience.
Comforting myself with the thought of a new Girls Aloud CD waiting for me at home when things would get too intense in school in 2004.
Making a DJ spin ' Something Kinda Oooh' at my high school's discotheque – the biggest social event of my life in 2006.
Listening to 'Sexy No No No' for the first time in a tiny Internet café in Bulgaria in summer 2007 while on my biggest party holiday ever (the one right after graduation) and absolutely loving it.
Humming to 'Call the shots' during my first year of college of journalism.
Writing a big article on the girls to promote the release of 'Out of Control' album in 2008 for Billboard Russia during the early days of my career.
Obviously, the band stayed with me even after the girls went on the hiatus:
Having 'I won't fall out of love' line from Cheryl's 'Parachute' stuck in my head during, perhaps, the most intense moments of my personal life so far in 2009. It never really helped, but hey, Cheryl didn't follow her own advice either!
Bumping into Nadine at the best party I've ever attended in New York and sharing an amazing evening with her, which was the climax of my truly magical trip to the USA – the one that changed my life pretty dramatically (for good, of cause). My official soundtrack to the trip was Nicola's 'Disco, blisters and a comedown', which summed up my lifestyle in New York in July 2011 very well: non-stop partying, pure happiness and countless adventures.
Becoming friends with insanely talented Maya von Doll after I acknowledged my love for her massive contribution to Nicola's solo record during our interview.
And finally going to the UK for the first time this March the same way I always planned: to a Girls Aloud show. Three of them, to be exact. And loving every minute of this experience.
For all six of us, it's been an intense but mostly happy ride. Whatever the next chapter holds for any of us, I will always cherish my feelings for Girls Aloud: hilarious girlband, that mixed scandals with fun, sadness with empowerment, camp with glamour and once – silver with silver. 'Cause frankly they didn't even care.