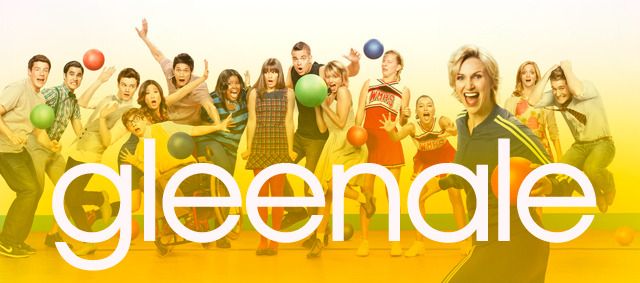 There are songs that bring back the memories and then there are TV shows that define the whole eras of your life. I will forever treasure Buffy the Vampire Slayer as the show that helped me settle into my teenage years or the campy-yet-charming 90210 remake that was launched when I was 18, becoming the show that at times mirrored my love dramas (hey, maybe that's why my romantic life has been such a trainwreck!).
And then there was Glee, my Big Dream show. I remember watching my very first episode of Glee on my first plane to New York in the summer of 2010 when I was 20. There's no other way of putting it: that trip was a turning point of my life with me living on my own in another country for the first time, renting my fist ever apartment and learning that life's nothing but a series of dreams and goals. So getting addicted to a pop-culture-galore show about making your dreams come true was pretty much a given. I loved the music, I loved the style and I loved the idea of taking all of the high school movies' clichés and pushing them to the max. But when the show became a bit too soapy around the season one's finale, I lost my interest: my main complaint was that it's hard to take a bunch of caricatures serious.
I skipped Glee's season 2 and 3, but jumped back on this musical train when the season 4 premiered, seduced by the potentially inspiring 'Let's conquer New York' storyline and an impressive list of the A-list guest stars (Kate Hudson as a dance teacher from hell was my ultimate favorite). At this point I didn't care much about the show's logics (let's be realistic: Ryan Murphy's shows tend to lose its plots quite quickly) and embraced the goods – the jokes, the covers and the eternally blissful message. There are shows like Girls that show you how ridiculous our real lives are and then there are shows like Glee that remind us that life can become quite dull if your fantasy's denied a proper flight.
And though Season 5 was an even messier ride, when it was good – it was spectacular, with the 'Quarterback' and 'New Directions' being some of the series' best episodes (I still believe 'New Directions' would make a perfect finale for the show although that would be a rather somber move). The New York part of the season was quite unbearable, so I was happy the shortened final season 6 saw the much needed return to the show's basics.
I could spend days listing what was wrong with Glee and what should've been done with its storylines instead, but let's remember Mr. Shuester's philosophy: it's always better to focus on the good. Glee was a show that inspired a whole generation of people, launched several successful careers and embraced all types of the outcast, while constantly making fun of itself. Yes, it was rarely consistent, often silly and it didn't even invent its unofficial motto 'Don't Stop Believing' (it was all Journey's achievement), but it sure as hell showered us with the (un)healthy dose of glittery escapism and made a whole lot of people happy for these past 6 years, me included – not unlike a lot of the pop tunes the show re-imagined along the way.
And that's why the finale brought tears to my eyes on more than one occasion: during the final Sue VS Shue performance of 'The Winner Takes It All', Rachel's solo performance of 'This Time' and her Tony speech. At the end of the day these scenes captured what the show was all about: a great dream is nothing without a great battle and it doesn't matter if you were fighting with a conniving enemy or with your inner demons.
A lot has happened since I was 20-year-old self, watching the show in the living room of my Harlem apartment, and me crying and laughing at the finale this Sunday as a 25 year-old so-called-adult. But one thing never changed: I still appreciate a good performance and a good inspirational speech.
So Farwell, Glee. Thanks for reminding us that you don't need a visa to dream. And also giving us Brittany.
PS: Surprisingly, this is my favorite performance from the show: