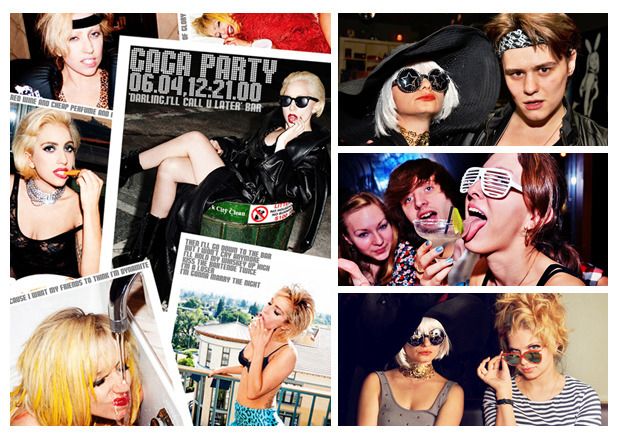 The first party I ever organized was a Lady Gaga-themed party back in March 2009. This year I decided to do it all over again, so I've turned my monthly 'Mikey Moscow's Party' into a Gaga-fest with 'The Fame Moster Ball' concert screening, countless Gaga hits in my DJ setlist and a costume competition (see the photos to find out who scored the complimentary Jagermeister bottle). With glitter, dancing and laughing we did our best to pay tribute to Gaga's New York parties. Take a look at the pictures – I think we did a pretty good job!
And by the way you can see photos from my 2009′s Gaga party at TimeOut Moscow website.
Over 50 photos under the cut (thanks to brilliant photographer Pavel Dubinin for being able to take such awesome shots between other shots).