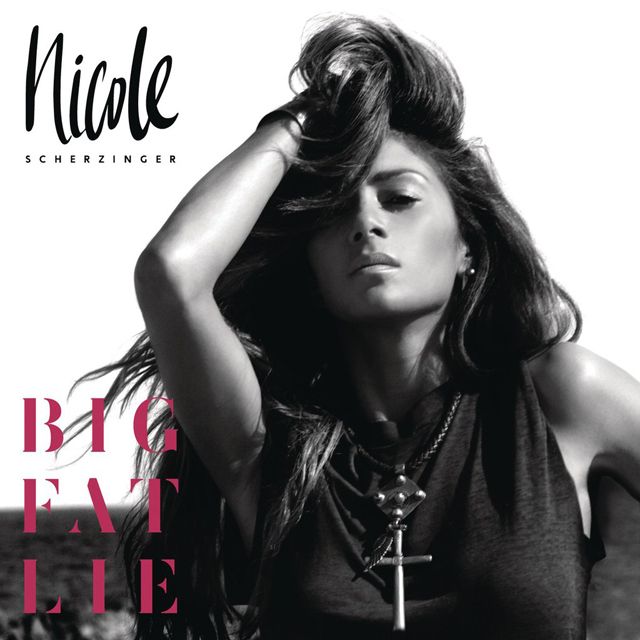 Poor Nicole. Despite of all her efforts and promising promo deals, she never really evolved from 'the ex-Pussycat Doll frontwoman' into a full-fledged solo star. Her 2011's debut LP (which wasn't even released in the States) was very flamboyant and screamed 'I've arrived' on top of Nicole's lungs but was a bit too Eurovisiony to really cement her status. And even though her best solo single so far was called 'Don't Hold Your Breath', I did hold my breath for a proper 'Nicole The Solo Artist' moment: she surely has the voice, the moves and the looks of a potential pop slayer. Well, not this time for sure: with 'Big Fat Lie' she's going for more 'mature' sound which means that we're getting tons of medtempo tunes which is the least thing we'd expect or want from a girl who made a name for herself as the voice behind 'Don't Cha' and 'Buttons'.
Perhaps the personal approach to the album would work better if it had a big power ballad or two, but it's nowhere to be seen as well. 'Run' and 'On The rocks' are both strong and emotional songs but they lack the spark that made Nicole such a fantastic performer in the past. Overall it's questionable if there really were a lot of people in Nicole's fanbase who craved a moody (even if well-produced) record from her. There is a cute little 'it's tough being a popstar' moment in the form of the album's title track and stripping all the layers seems to be the ongoing theme on the record but let's be honest: Nicole was way more fun when she stuck to the actual stripping.
The big fat truth here is that the album's quite solid: the production is consistent and multi-layered and the 90s influences are spot. It's just hard to believe it will find its audience as Nicole never developed a steady fanbase with all her scrapped releases, failed international strategies and horrible time management. And the idea that in some happier alternative universe we could've gotten 5 years' worth of The Pussycat Dolls bangers instead of this depressed little collection certainly doesn't help.
6/10