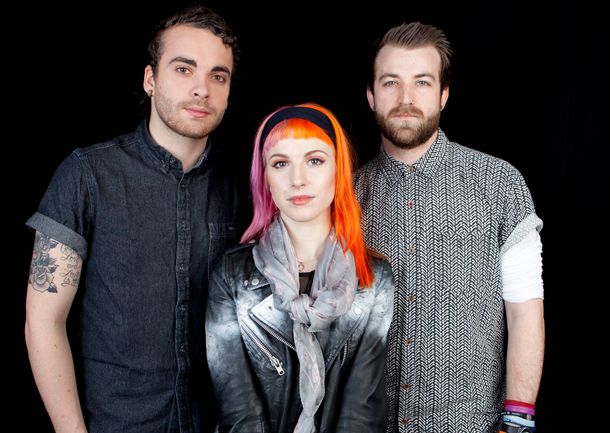 Paramore had a pretty good year. Their fourth self-titled became a huge success and made several 'best-of-2013' lists. They toured like crazy – and even came to Moscow for one of the biggest summer festivals. Back in May I chatted with band's bass guitarist Jeremy Davis for Rolling Stone Russia about his pizza-delivering past, recording a song for 'Twilight' and the best gig Paramore ever had.
How are you?
I'm good, I'm currently in Boston. We have a show here tonight.
It's a cool city. Have any of you ever been to Russia or the upcoming show is going to be your first one?
None of us has been to Russia. And we're so excited about it. We just started filling out all the paperwork we need for our visas. Russia's one of those places: I have no idea what it's gonna be like. It's really exciting.
It's been more than 3 years since the last album was released. What did you learn during that time? Was it a necessary break? 
Music is our lives, so to not be playing shows for that long it was really hard for us. But it was nice for us to be home and have normal life. We constantly tour and we're never home, so it was nice – to act like normal people: watch movies and TV shows when they come out. Normally we watch it all on DVD all the way through, and now we'd watch it like normal people and wait for the next week. That was kinda boring, but the rest was good.
When we got to start recording, we had a lot of plans and ideas. We were very happy that we were able to pull off a lot of things that we did, like having a gospel choir or a strings orchestra on the album. We really had enough time to experiment and try new things.